Avoiding plagiarism is very important when preparing a research paper, so the Plagscan free may be important to you.
We tell you what it is and how it works.
Plagscan free
PlagScan Free is plagiarism detection software used primarily by academic institutions.
It should be added that it compares the submissions with web documents, records and internal files.
He currently works in four languages ​​with clients from all over the world.
It is also trusted by over 2,000 organizations and over 1,500,000 students.
Every day thousands of users simultaneously use PlagScan software to protect their work from plagiarism.
It is based in Germany.
This is combined with a strong emphasis on a high degree of data protection.
That's why when you join PlagScan for free, you'll be using software with global reach and a long history.
How Plagscan Free works?
First, upload the desired document from your computer, from the cloud or by copying and pasting text.
Second, the system will check for plagiarism by comparing your document with sources on the Internet and over 20,000 scientific journals.
What to do if the percentage of plagiarism is high?
If you get a high plagiarism percentage or «PlagLevel», don't despair!
Their software counts the amount of plagiarism in your document and creates a detailed report based on that percentage.
After checking for plagiarism, you can use this information to your advantage.
You can rewrite or cite marked sections in your document if you have used the information from the source.
More questions, you can then review the document to see if your plagiarism rate has decreased.
That's why your plagiarism checker works with a variety of citation formats and can be customized to suit your needs.
You can choose what to do with appointments:
Ignore quoted content
Stand out, be noticed
Include results in PlagLevel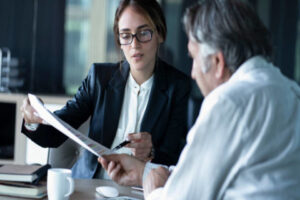 Plagscan free analysis reports and results
After analyzing your document, its plagiarism checker calculates the percentage of duplicate content and generates an extensive interactive plagiarism report.
You may:
View the report in your user account.
Download the report in a convenient format for you.
Share the report with colleagues or others.
Do not underestimate the level of plagiarism in your academic work, be it a TFM, TFG or thesis.
Since, a high degree of it can lead to failure.
If you need help with plagiarism, feel free to contact us.
Your plagiarism check.
Check the authenticity of the text in just a couple of clicks.
Our plagiarism detection software works with all common file formats.
Plagiarism report. T
he PlagScan report adapts to your needs.
Whether you need a printable PDF or want to collaborate with others on an interactive report in the browser, PlagScan can do it and it's easy to use.
Data protection.
Privacy and legal compliance are our top priorities at PlagScan.
In a nutshell: your uploaded PlagScan documents will never be shared with unauthorized third parties.
What Clients Say.
PlagScan is one of the most effective plagiarism detection tools in the world. Find out for yourself and read what existing clients have to say about us.
"PlagScan works better. Get answers within hours. Highly recommended!» Dr. Ahmad Jawaid, University of Toledo Dr. Andreas Kemper, Lohmar Gymnasium «For our needs, this tool is absolutely perfect and very easy to use.
A key feature is the ability to upload and compare documents with each other online.
» Urs Jenny, Swiss Police Institute. «I use PlagScan for my non-fiction books. It is easy to use and is a great tool. In fact, what takes me hours to complete, PlagScan takes care of it in minutes.»
Write down
Award-winning interface.
Effective duplicate analysis and clear reporting: plagiarism detection in a document.
Smart. Easily upload from Dropbox, Google Drive, OneDrive or your desktop. Organization.
You represent a university, school or company.
This account contains multiple user accounts, your individual PlagScan portal, and many other organizational features. Write down .
Data management.
Administrators can create and manage organizational repositories.
Plagiarism reports can be shared with colleagues or students.
First, plagiarism scanners can search engine with web page. The text matches of freelance writer with plagiarism detector.
And the plagiarized content with free online plagiarism. Use free plagiarism checker. Or online plagiarism checker.